Bet365 Online Casino Guide: Tips and Rules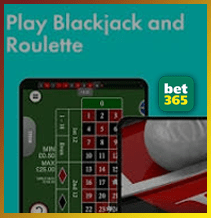 Bet365 has been a leader in online sports betting for 2 decades. WIth plenty of action, including live stream sports betting, Bet365 offers gamers a variety of options when betting on their favorite teams and favorite sports. For newer gamers, figuring out how to use Bet365 can seem overwhelming. We are here to help break down the rules, and help better understand the site by explaining exactly how to use Bet365
Getting Started
There is a lot of information on the Bet365 home page. The site has a page dedicated to sports betting; a in-play tab, which lets players know what games are in process; a casino tab, which takes players to the slots and table games; and finally, an "extra" tab. Clicking the extra tab will take users to screen outlining all of the available promotions such as no deposit bonuses, give players the opportunity to live stream games or matches, review the results of previous games, along with a screen that gives some general information on how to use Bet365, general rules, how to place bets, withdraw money, and access different areas of the website.
Before placing any bets, players must set up an account. Account set up is a simple process, and once the player has input all of their information, selected a username and password, along with an account pin, Bet365 will verify the player. Once verified, the player can begin to place bets.
Reviewing the Rules
The rules pertaining to sports betting are different in each country and jurisdiction. It is important for players to understand the basic rules surrounding sports betting in their area, in case there are some restrictions in place on Bet365. Bet365 does a great job at outlining the various rules based on location, but customers should also be aware of any restrictions that may exist in their country or state, so that there is no delay in getting an account set up, funds deposited or withdrawn
As far as gaming, Bet365 has a huge variety of sports betting options, each with its own set of rules for play, as well as rules surrounding the different bets available and when and how they can be placed. With the sheer volume of bets available for play, it makes sense to take a few minutes and read all rules for the sport in question. We will explain how to access the game rules below.
Bet365 allows players to bet on almost any sport imaginable, from American Football, to Soccer; Golf, Darts, and many others. Players can even bet on cycling races and Handball. Each sport has a variety of different bets, each with its own set of rules - rules that explain the bet and how it is played, rules for payment, as well as rules for ties and draws, when applicable. With so many rules to understand, it can feel overwhelming, but Bet365 has done a nice job at organizing this information
The rules for gaming can be accessed from any page on the website, by clicking on the "rules" tab at the bottom of the screen The rules are set up alphabetically. Players simply click on a letter, and all the sports that begin with that letter will appear. Click on the sport, and a list of rules will appear. The rules are set up in an easy to read, bulleted format and will help players understand the different bets, how they are played, and how win/loss is determined.
In addition to the basic betting rules, Bet365 also outlines the rules surrounding games that are cancelled. All in all, with so many rules and regulations in place, Bet365 does a nice job at organizing the information about betting rules in a format that is logical, easy to access, and clearly explained. While it may be tempting for players to skip this step, reading the betting rules makes it much easier to understand the different bets, and how they work.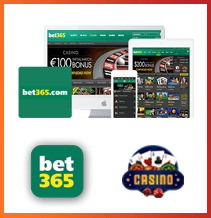 How to use Bet365 - Funding Player Account
The next step to learning how to use Bet365 is adding funds to the player account. One of the main rules for playing with Bet365, is that the total wager amount must be present in the customer's account before a bet can be placed. Players can use Credit or Debit cards, eWallet solutions, or prepaid cards. Once a player links their eWallet account, or credit/debit card to their Bet365 account, they are ready to place a bet!
Placing a Bet
Once a player has set up their account, the next step in learning how to use Bet365, is placing a bet. The user will see a list on the left hand side of all the sports available for betting. Players can review all the information available on games, including game time, additional betting rules, betting options, over/unders, different lines, and odds for each. Once the player clicks on the preferred bet, the selection will be listed under the "bet slip" on the upper right side of the page.
Next, it's time to enter the amount to bet, called the stake. Once the stake is input, the player hits "Place Bet" button, finalizing the bet. Once the game is over, if the player wins their bet, they will see the credited amount in their account. If they lose, the amount of the wager is subtracted from the account balance.
How to use Bet365 - Learning About Bets
Placing sports bets on Bet365 is an easy process. The hard part is understanding the different betting options, and rules that apply for each. When learning how to use Bet365, players should first get used to win/loss bets for simple games. While players don't need to be a sports expert, understanding the basic rules of game play, handicapping, and rules of scoring definitely helps. Players should start with simple win/loss bets and branch out to complex bets from there.
For example, using American Football, a variety of prop bets can be made, each with its own set of rules. Examples are first team to score, total turnovers, individual quarter scoring, among others. As players get more familiar with how to use Bet365, they can use "bet builder" to create a series of prop bets and parlays for their own personal use. Players can save the bet setup for future gaming. Players should always review all of the game rules and betting rules surrounding the sport before building a bet, to ensure their understanding of the Bet365 processes and how to use Bet365.
Life Streaming Games
Another cool feature to review when learning how to use Bet365 is their livestream. Players can watch matches as they are being played, and can even place bets mid game. Again, the rules regarding mid game bets will vary depending on the sport, but different prop bets, over/unders, and other parlay bets can be placed, and even removed, during a livestream of the game.
In Closing
These are the basics on how to use Bet365, rules, and placing a bet. Bet365 has a ton more to offer, including also a full casino, with slots, table games and so much more. It is definitely worth a visit